Sharper Edge is open for convenient, no contact drop off knife sharpening at my home workshop. I can also come to you. Minimum service applies.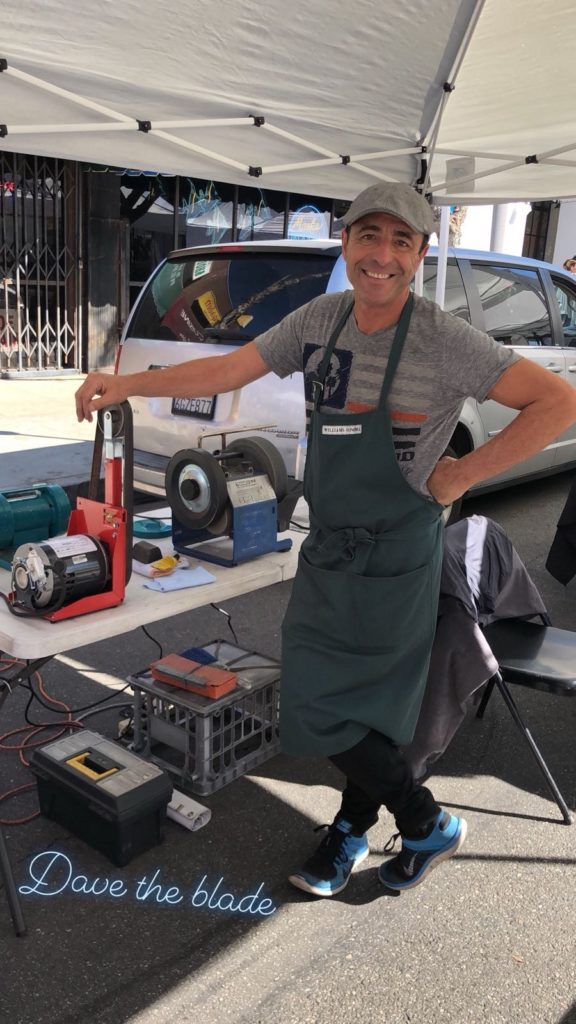 There is no knife that's best for you.
A truly great knife should make cooking more fun.

My name is David Golombeck. Since 2010, I have been sharpening kitchen knives, specializing on serrated edges, high quality Japanese, hand crafted and pocket knives, as well as household fabric shears and most garden tools. I also repair most damages due to chipping or broken tips.
I have made my service available at your local Farmer's Market and also provide a mobile service that allows us to greet you at your door.
Please call me to make an appointment - (213) 280-1152
Home Workshop Drop Off - Same Day Pickup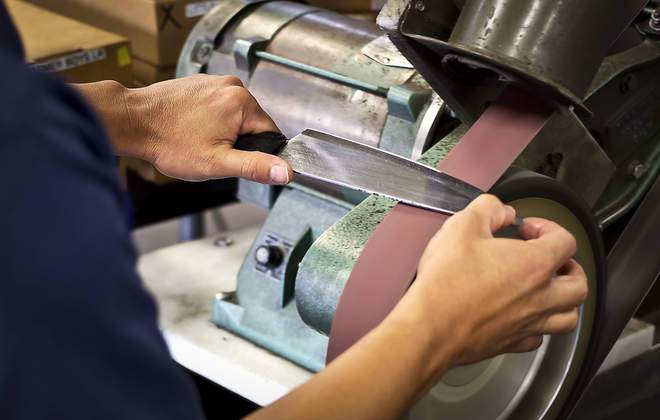 Home Workshop
No need to wait two weeks to get your knives sharpened by sending away or waiting weeks for the sharpener to come to the local fabric store.
I offer SAME DAY SERVICE with no minimum $$. Drop off at our convenient home workshop in Sherman Oaks or come visit me Sundays at the fantastic Studio City and Encino Farmers Markets. I will sharpen while you shop.
Full Service.
From Knives and Garden Shears and Everything in Between
I specialize in all types of personal and commercial knives as well as garden and fabric shears. If it has a blade of some type, chances are I can sharpen it.
I utilize our proven 5 step process to achieve the sharpest edge.
The objective is to remove as little steel as possible while establishing a razor sharp edge and maintain the integrity of the blade.
All implements are sharpened using fine aluminum oxide abrasive and water-cooled wheels, every blade is inspected and tested before returning to customer to ensure precise sharpening.
Most home chefs should sharpen their kitchen knives 1-2 times per year and restaurants every 1-2 months.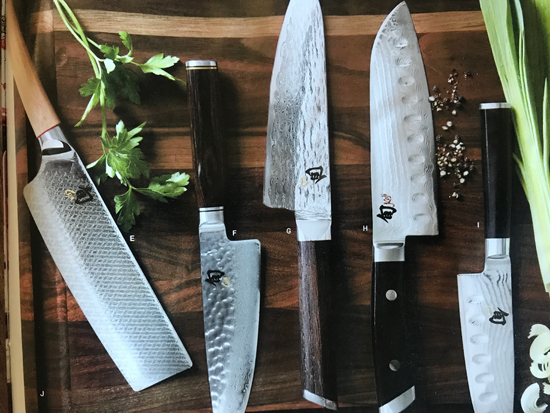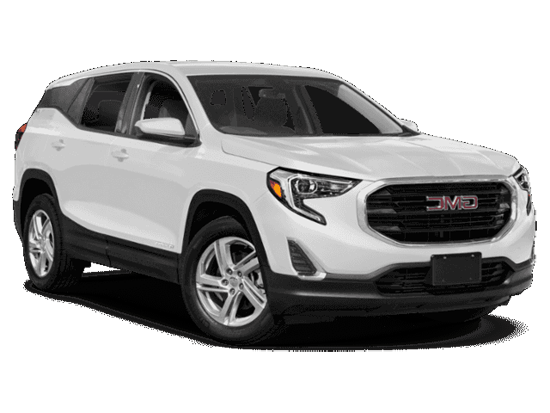 I Come To You.
Mobile Service
I can come to your home and workplace to sharpen your knives or whatever blades you need sharpened. It's a $85 minimum if you're within 5 miles of my workshop or $100 minimum if you're outside 5 miles. This comes out to about 12 items (knives, scissors, and/or garden tools). Please email me or call me at (213) 280-1152 to schedule an appointment.